NIGERIA: A DISPUTED ELECTION AND A NATION ON TENTERHOOKS
09/12/23, Kayode Soyinka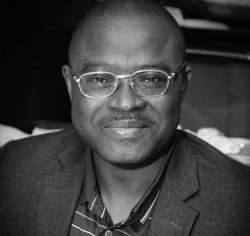 Nigeria, Africa's most populous country and its biggest economy, has had a change of government. President Muhammadu Buhari has completed his two terms in office. And an election has taken place, which has controversially thrown up Ahmed Bola Tinubu as the new president.
That should have been good news for Africa and the entire democratic world - something that should be showcased to the world to prove that democracy is finally taking root in Africa, and thriving, if not for the new wave of military coups that is suddenly engulfing the continent at the moment. And, secondly, if not for the post-election controversies and disputes over the results declared leading to the emergence of Tinubu as president.
It hasn't been smooth sailing for Tinubu. Questions have been asked, by Nigerians and people around the world, especially those who are familiar with the country, as to why a country with so much talent has been failing to put its best talents forward to run the country. Nigeria is so important to Africa and the world. It should be leading by example. In addition, the election results that were announced in the dead of night that led to the declaration of Tinubu as president were alleged to have been tainted by several manipulations, irregularities, and that the declared winner did not win the required number of votes in the Federal Capital Territory (FCT) of Abuja, which was thought by many to be a key constitutional requirement. Besides, the opposition contestants and some observers alike expressed the view that the election was not entirely free and fair. The results were, therefore, challenged at the Presidential Election Petition Tribunal, PEPT, even though Tinubu has been sworn in, taken the oath of office, and started work at the Aso Rock Villa as the 16th president of Nigeria.
Tinubu is one of the three candidates with the best chance of winning the last February's presidential election. His closest rival, former President Atiku Abubakar, would have been written off with the wave of the hand if not for the fact that, like Tinubu, he is a seasoned politician, one of the most experienced in Nigeria, and with a tried and tested support base across the country that could no doubt influence the result of any presidential election in Nigeria. Abubakar also represents the second-largest party in Nigerian politics, the People's Democratic Party (PDP). Despite his popularity, his detractors think he believes too much in the power of money, and that with it he can buy himself into power. Ironically, he has tried four other times in the past to become president but failed.
Abubakar's Achilles heel is his unwanted reputation as an allegedly corrupt politician, stupendously rich and not the type to be trusted with the reins of power anymore in Nigeria. His former boss President Olusegun Obasanjo knows him too well. He has not been charitable to him. In fact, he did the biggest damage to Abubakar's political reputation when he declared publicly that God would not forgive him if he had recommended and supported Abubakar to be president of Nigeria. (He changed his mind years later by claiming he was not God). As president Abubakar was Obasanjo's vice-president for eight years. And it is an open secret that Abubakar is so immensely rich.
To be fair to Abubakar, he has not been charged with corruption in any court of law in Nigeria. And he is one powerful politician who undoubtedly has many supporters mainly in northern Nigeria, but he's popular across the country. Despite his political credentials, even if he was the one who won the last presidential election, his victory would have been contentious for two critical reasons: First, he is a northerner from the Fulani ethnic group like President Muhammadu Buhari who was vacating power. It would, therefore, have been unfair for a northerner to take over from another northerner as president. Secondly, in the party that he represents, the PDP, it is written in their constitution that the presidency must rotate between the north and the south. Abubakar knows that only too well. And one wonders what magic he performed to upturn that intrinsic provision of his party's constitution. The governors from the south in the party were vehemently opposed to the presidency going back to the north and did everything within their power to frustrate Abubakar's campaign and made him unfit to become president. One of them, Nyesom Wike, the former governor of the oil rich River State, has landed a good job for himself in Tinubu's government as Minister of the Federal Capital Territory of Abuja - a de facto governor. Some have joked he is running a third term in office as governor. But that is untrue because Abuja, though federal capital of Nigeria, does not have the status of a state. Abubakar's violation of the constitution of his party tore the PDP apart and cost him the presidential election. Wike went against his party, worked for Tinubu, and delivered the influential Rivers State's votes to Tinubu instead of his own party man Abubakar. His appointment into Tinubu's cabinet is a show of gratitude from the president.
The third force in all this is Peter Obi. A southerner from the south-eastern part of Nigeria. Obi is an Igbo man, and former governor of Anambra State, a state like Lagos that many prominent Nigerians come from. He governed that state for eight years. And regardless of what his opponents say about him, he's acknowledged to have performed well while he was in office. He exploded unto national politics in a dramatic fashion using an established but almost irrelevant Labour Party. Within a short time, he gathered massive followership, mainly because of the welfarist policies and his down-to-earth approach to politics, which was in sync, especially with the aspiration of the ordinary people, especially the youth, first-time voters, and those who were bent on getting the ruling All Progressives Congress (APC) government out of office.
It was Obi who used the power and influence of the social media, to great effect, especially during election campaigns. He has his largest supporters on the social media. And his opponents mocked him for wanting to win an election on the social media. But his popularity began to gain ground. And before one knew it, his name started to filter across the vast nation. He cultivated the support of the youth who fancifully branded themselves as "The Obidients". As the election drew closer, it was clear that Obi was snatching votes from both Tinubu and Abubakar. For a start he had his homebase in the Igbo southeast almost totally secured. That usually was PDP's hunting ground. And when the election took place and results were announced he in the most historical and astonishing manner won Lagos State, the homebase of Tinubu! This has never happened before. Lagos has never been lost to the opposition. But that was not replicated in some parts of the country, particularly in the conservative north.
However, with this unexpected involvement of Obi and his brilliant performance in the elections, it was clear that a new force had emerged to change the mould of Nigerian politics - a third force had been established in the Labour Party.
Obi had left the PDP which he represented in the 2019 election as its vice-presidential candidate, when he noticed that Abubakar was desperately poised to bulldoze his way to the party's presidential primary ticket, without regard to the party's constitution. He then joined the Labour Party. Labour has been around as a party since the inception of this round of democratic rule in Nigeria, but it is not as strong as the two largest parties the PDP and the APC. He was declared third in the election, following Tinubu and Abubakar. Abubakar was declared second to Tinubu. Both "losers" headed to the PEPT to challenge the result of the election. They believe that the result was full or irregularities and deliberately manipulated to favour a Tinubu victory. And that Tinubu did not win 25 percent of votes in Abuja as deemed required by the constitution before anyone can be declared winner in a presidential election.
The PEPT judgement, when it was delivered on 6 September disagreed entirely with the premise on which Abubakar and Obi based their arguments. The judges of the Appeal Court relied on an earlier decision of the Supreme Court on the status of FCT Abuja to make both contestant's claim on this irrelevant and a nullity; and maintained that Tinubu has been duly elected as president. It is expected that either or both opponents will now approach the Supreme Court, the final arbiter of disputes on presidential elections in Nigeria.
Nigerian politics is murky, and one needs vast amount of money to run for any elective post. And having a Godfather plays a key role as well. Fortunately for Tinubu, he is a "master of the political game" a la Umaru Dikko, in Nigeria. He is steeped in politics. For eight years, 1999-2007, he was governor of Lagos State. And out of office he has remained relevant in national politics by being in control of one major political party or the other. And one good thing about him that has worked well for him is that he has over the years groomed, empowered, and mentored many people, some of whom have become very useful to him now that he is president. Some of them are in the national cabinet he has just announced.
As he approaches his first 100 Days in office and having scaled through the first hurdle at the elections tribunal, the honeymoon is certainly over now for Tinubu. He would soon find out that governing Nigeria is different from governing Lagos State. He must be prepared to be the president of all Nigeria and not the president of southwestern or southern Nigeria. If he slips in any of his actions or policies, he will certainly not be speared. He is a political golden fish that has no place to hide! He has inherited a government with truncated economy and huge debt portfolio. Both local and foreign. And very dangerously low foreign reserve. Therefore, he must operate an open-door policy and consult widely before taking crucial decisions. There are several different powerful interests across Nigeria that he must listen to. He has started in office taking some bold decisions. Decisions like the immediate removal of petroleum subsidy which his predecessors in office had shied away from. He has intervened in the foreign exchange market by ordering the Central Bank of Nigeria (CBN) to implement a single exchange rate policy, instead of the old multiple exchange rate policy which encouraged corruption and enriched only some few elites.
These are two key policies which have shot the cost of living through the roof, and Nigerians have been complaining. Prices of petroleum products have gone up in multiple fold and the national currency the Naira has fallen so badly. Despite protests from the Labour Unions, the government is appealing to the people to be patient, that these measures are necessary to stop the massive corruption in the subsidy arrangement and the allocation of favourable foreign exchange rate to a favoured few at the expense of the ordinary Nigerians. The government admits the pains brought about by these new policies will be short, but that in the long run Nigeria will be better. Nigerians are, so far, enduring the hardship. But for how long? Only time will tell.
Comment on this story